You can get access to the live streams and catch-up on the registration part of the website.
Getting your login to the registration site
There is a technical issue with the site that means the regular "Reset my password" link doesn't work correctly. Below is a work around for getting access. Be sure to follow the instructions carefully.
Go to the registration site
Go to Check membership on the menu.
If you are on desktop, this will be on the left hand side. If you are on mobile, the menu button will be in the top right corner.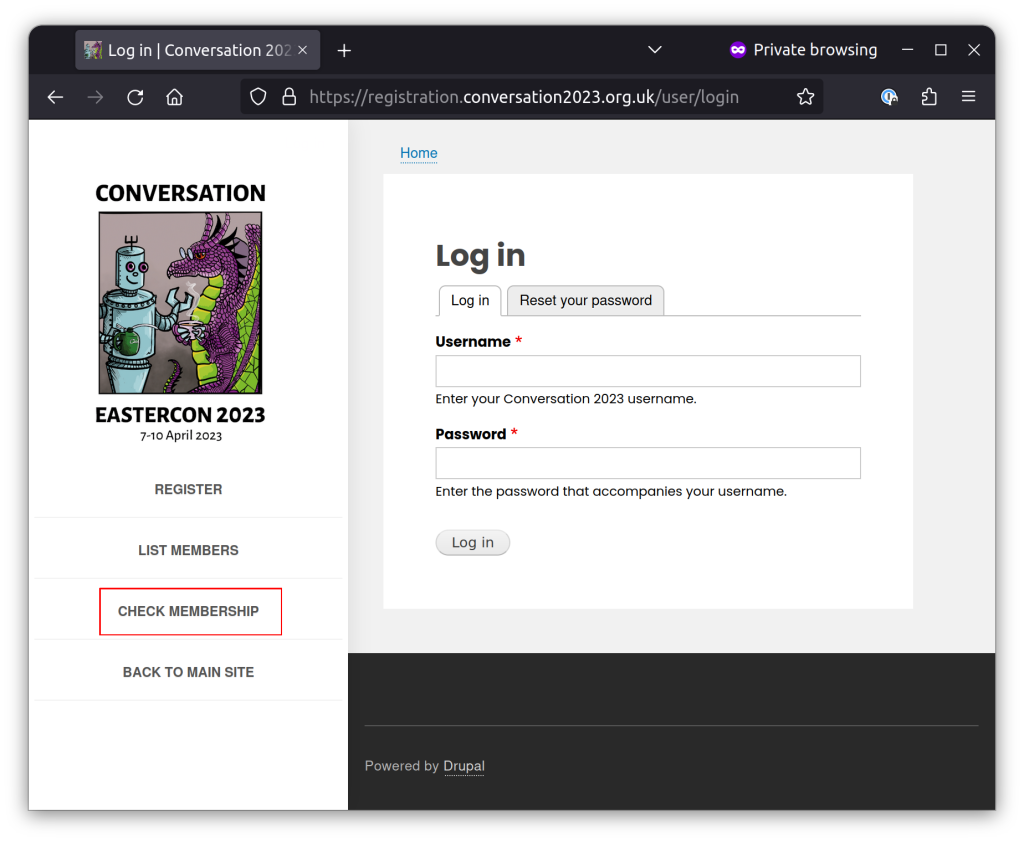 Enter your email address and click Check member details
Click on the magic link in the email you get (the link after You can check membership details and upgrade form supporting to attending membership in our member portal at:)
Go to My account at the top left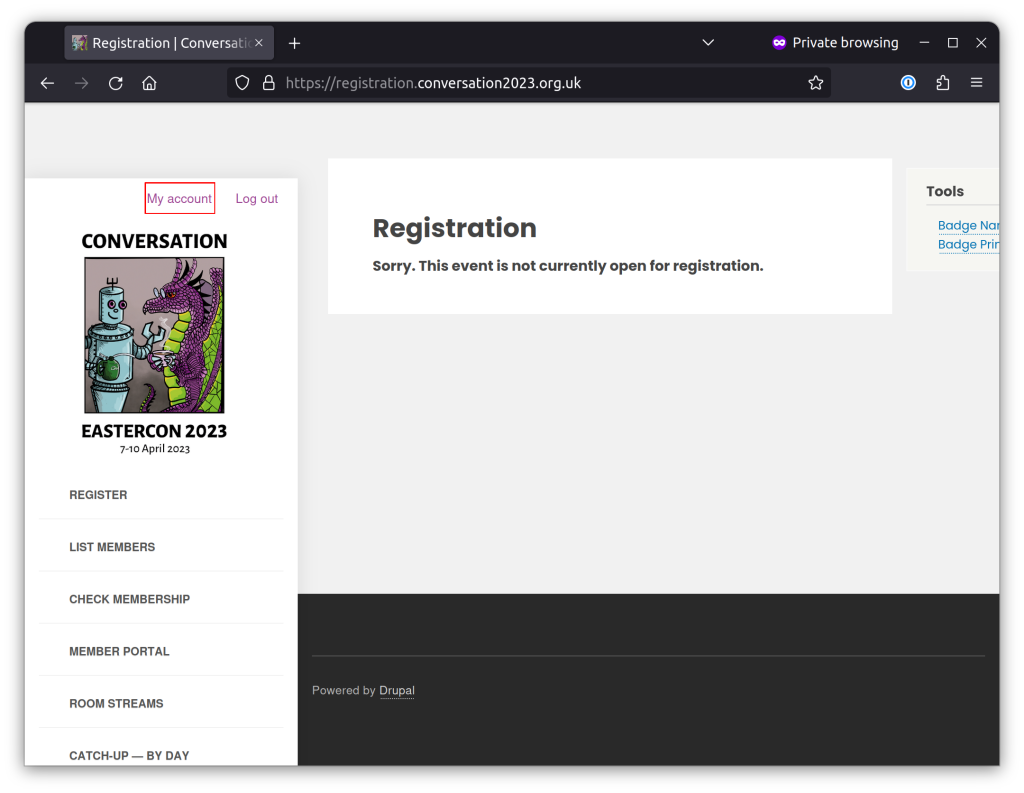 Click Edit tab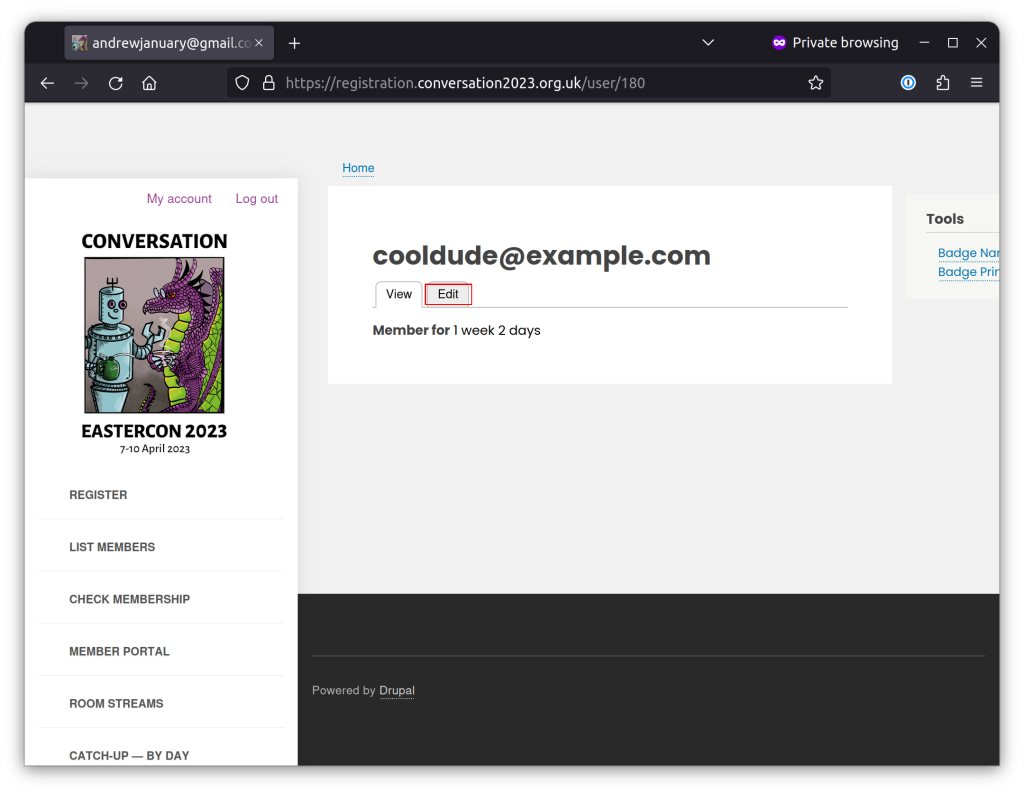 Click Reset your password just after the current password box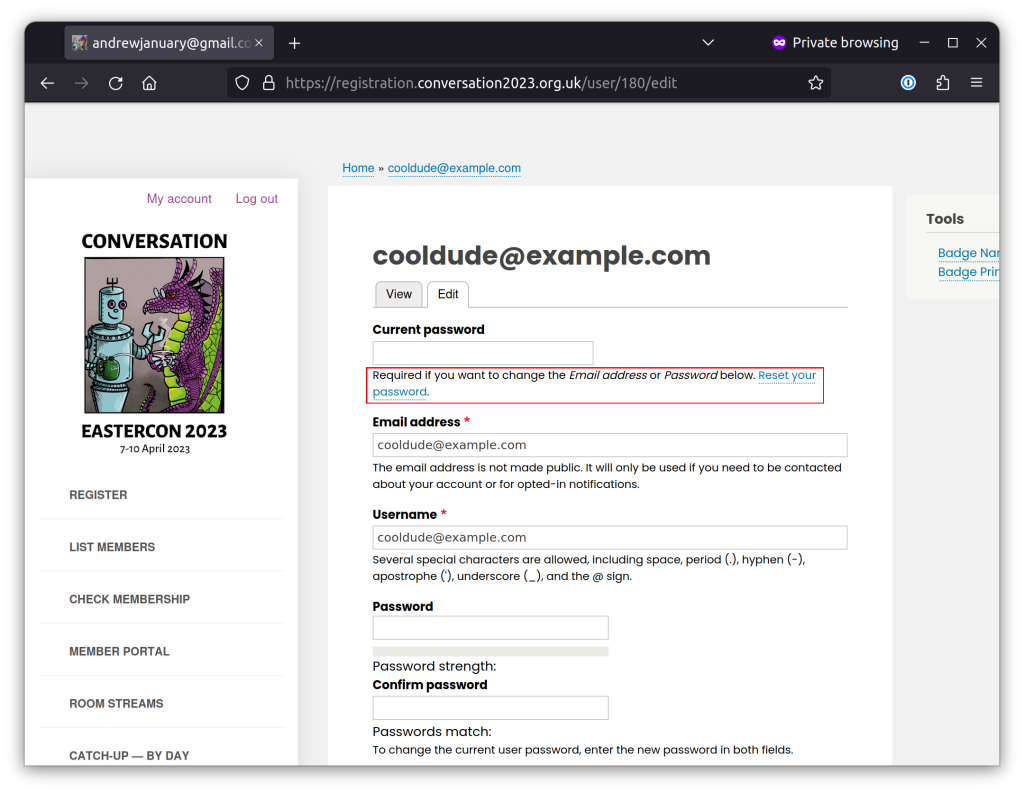 Click Submit
Get password reset email and follow instructions
Watching the streams and catch-up
Log in to the registration site
Click Catch up – By title link in the menu
Click the item you are interested in